Anchor Bay Bicycle & Fitness Continues to Offer Mobile Services for Your Bikes and
Exercise
Equipment
If you have difficulty transporting your bike to and from the shop for repairs or regular maintenance, we can come to your home, business, or any location that is convenient for
you
. If desired, or necessary, we can bring your bike to the shop for repairs and return it to you when the work is done.
If you have a piece of exercise equipment that needs work, we also service and repair​ all brands and types of exercise equipment, such as treadmills, stationary bikes, and ellipticals, right in your home or place of business.​
Our goal is to make you a loyal customer by providing you with the most convenient, pleasant, and easy service possible. We save you time and money and will work to
accommodate
your schedule.

​





​​​​












​​​​​​

​​​


​​​


​Mobile
Services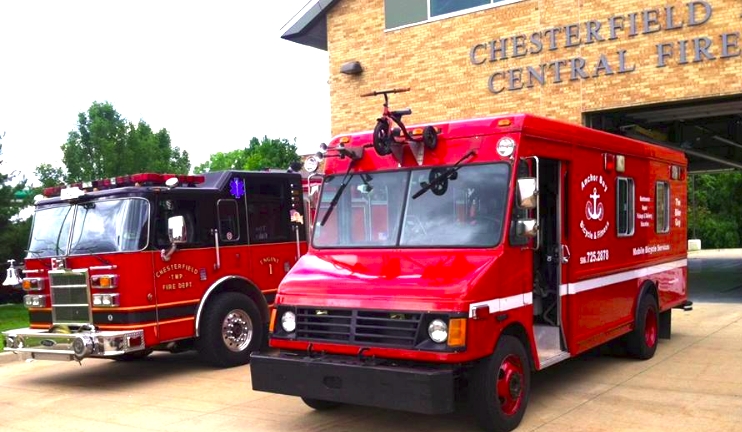 Some of the mobile services we offer:

Tune-ups
Basic wheel truing
Tire and tube changes
Component replacements
Accessory installation
Assemble bicycles purchased on-line
Police bicycle fleet maintenance
​Delivery, assembly, repair, and moving all brands and types of exercise equipment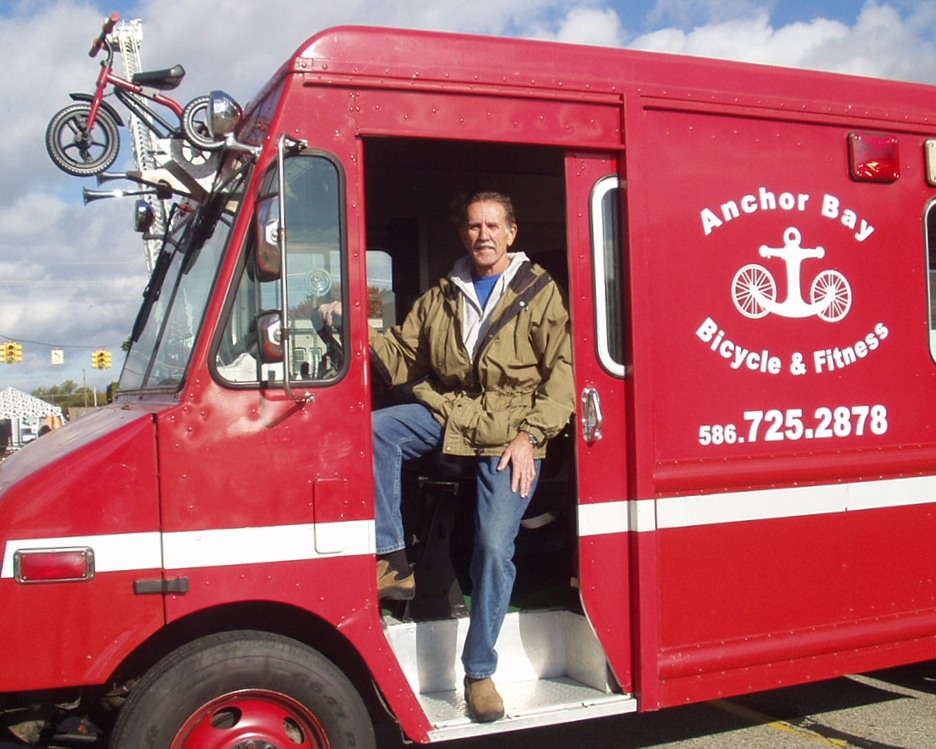 ​We also give back to our customers and the community with our support of Child Safety Days, group rides and other events. Call or email us to request our support of your event.
​
Follow where we'll be next, and please like us, on our Mobile S
ervices
page on
Facebook
.
​​​​​​​Our League of American Bicyclists trained and certified cycling instructor can also provide:
​Group or individual adult bicycle instruction and education as well as Children's bicycle education.
To schedule our mobile service, or if you have any other questions concerning our services, please call us at:
586-725-2878 or send us an email.
​
We currently offer this service to the Algonac, New Baltimore, Chesterfield, Marine City, and surrounding areas.